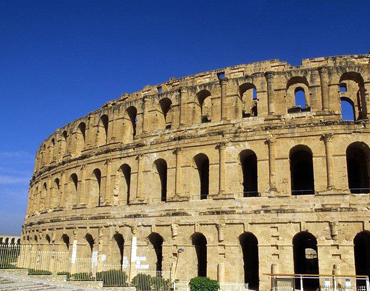 Already been to Paris, Tokyo, and Milan? Then it's time to think outside of the box. Your next vacation destination should be one to remember. One great travel idea is Tunisia. Haven't heard of it? Tunisia is the most northern country in Africa, bordered by Algeria and Libya. With a population of just 10.8 million residents, you won't have to worry about tourist overload while you're there. Are you ready to experience the lush beaches, historic cities, and all of the ancient ruins? Then it's time to plan the ultimate trip to Tunisia.
Find Great Deals on Your Flight and Hotel Stay
Anytime you take a trip somewhere beautiful and exotic, the expenses can rack up pretty quickly. Between your flight, hotel, and all of the other essentials…. your credit card might hurt before you even get on the plane. The good news? A little planning can go a long way. Believe it or not, there are cheap flights to Tunisia available online. When you use a respectable travel website, you can score great deals, discounts, or even make the most of loyalty programs. The key is to explore your options. It can help you save – leaving you more money for souvenirs and delicious meals. When it comes to your hotel, planning is just as important. Look online and read traveller reviews. This will help you determine the best resort for your needs.
Decide The Best Time Of Year To Visit
You want your Tunisia vacation to go off without a hitch. That means you will want to think about when you'll travel. Certain times of year are better than others. The climate in Tunisia is Mediterranean, which means that the summer months are typically quite hot. On the other hand, they experience much cooler winters. (The temperatures tend to dip down into the low teens.) So before you book your flight and hotel, be sure to think about the weather conditions you will experience during your time there. For milder temperatures, you'll want to consider visiting between the months of April and June. That is the spring season for the area.
Put Some Thought Into Your Itinerary
Now that you know where you're going to stay and when you're going to stay there, you have one more order of business to take care of: your itinerary. There are so many things to do in Tunisia. That includes a number of gorgeous beaches, fun outdoor activities, historic sights like The Ancient Ruins of Uppenna, old churches, local restaurants, and more. To plan the ultimate trip, you will need to make some decisions! Write out a list of all the places you want to visit. Then determine the sights and attractions that are close to one another. This will help you figure out just how many places you can knock off of your wish list!
It's time to do something different. Forget about the same old tourist spots and discover somewhere new, exciting, and completely picturesque. That's right – your next vacation spot simply has to be Tunisia. What could possibly be better?