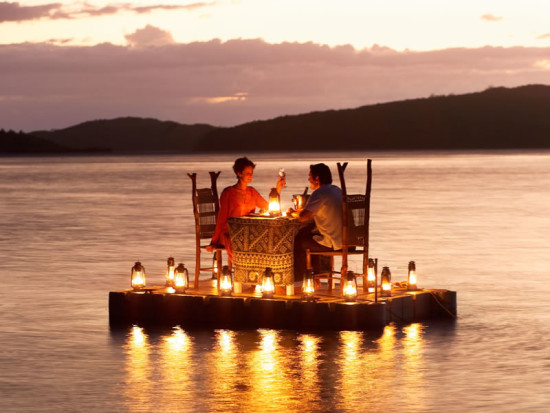 Darjeeling, also fondly known as the "Queen of hill stations", is nestled in the Himalayas and is famous for its tea production and the Darjeeling Himalayan Railways, which is also a UNESCO World Heritage Site. This hill town was developed in the mid 19thcentury, when the British set up a sanatorium and a military depot in Darjeeling. Before this, Darjeeling was the ancient Gorkha capital. Later, the Maharaja of Sikkim gifted Darjeeling to the British.
Darjeeling continues to be a popular holiday destination in India, owing to its scenic beauty and pleasant climate. Apart from tourism, Darjeeling is also popular for its many British style public schools, which attract students from across India and even neighbouring countries.
Places to See in Darjeeling
Darjeeling is a travellers delight and is frequented by tourists year after year. Apart from the pleasant weather and scenic beauty, there is a lot to see and do in Darjeeling.
Happy Valley Tea Garden
Situated 1 km away from the town of Darjeeling, the Happy Valley Tea Garden is located on the Lebong Carter Road and provides a peaceful and relaxing getaway from the hustle and bustle of tourist-y Darjeeling.
The Darjeeling Himalayan Railway
Also known as the "Toy Train", the Darjeeling Himalayan Railway plies between New Jalpaiguri and Darjeeling and is a narrow gauge railway. This railway is also a UNESCO World Heritage Site and offers beautiful views of the scenic mountains on its way to Darjeeling.
Tiger Hill
Situated at an altitude of 2590 meters, Tiger Hill is located 11 km from Darjeeling and presents a spectacular view of Mount Everest and Kanchenjunga. It is advised to go to Tiger Hill early in the morning and watch the sun rise over the mountain peaks.
Padmaja Naidu Himalayan Zoological Park
Established in 1958, this zoo is dedicated to the memory of Padmaja Naidu, the former governor of West Bengal. Among one of the best zoos in the country, this is one of the only zoo which raises wild wolf in captivity. The zoo is also home to endangered species like the Red Panda, Siberian Tiger and the Snow Leopard.
Dhirdham Temple
Travel to any part of the Indian Sub-continent, one thing is for sure, you are going to find at least one ancient Shiv Temple every where. Located just above the Toy Train Railway Station, Dhirdham Temple is one of the most beautiful temples I have ever come across. This colorful temple complex is the home of the most popular Hindu deity, Lord Shiva. It is one of the oldest temples in the town of Darjeeling.
Chowrasta and the Mall
The Mall road originates and culminates at Chowrasta, which is essentially the heart of the city and people usually come here to take strolls, relax, shop and eat at the numerous shops and restaurants that line the road. The views from Chowrasta are splendid and this is one of Darjeeling's most popular places.
Shopping in Darjeeling
There's plenty to keep shoppers happy in Darjeeling. Head to Nehru Road and then to Chowrasta, which are dotted with shops from where you can purchase souvenirs and gift items. Some popular local, handmade items in Darjeeling are the Khukri, which is essentially a curved knife with a decorative handle. Other traditional items one can pick up in Darjeeling are Tibetan masks, local jewellery items, woolen items, shawls and pashminas. Tirupathi Handloom Emporium is a good place to pick up shawls and jackets at a fixed price. Before leaving don't forget to pick up a few packets of the world famous Darjeeling tea, which can be purchased from a popular store by the name of House of Tea.