Croatia is a wonderful country with some exciting medieval towns, the waterfall-laced mountains of Dinaric Alps, the deep blue waters of the Adriatic coastline, sprawling vineyards, gorgeous beaches, some wonderful architectural beauties, and some amazing islands. This Central European country has a very exciting blend of tradition and glamour. If Croatia is the next European destination you plan on exploring, make sure you don't miss the following 5 best things to do in Croatia:
Spend Some Quality Time on Croatian Beaches
The number of wonderful beaches in Croatia is endless. So, visiting some of the best beaches in Croatia is a must. According to Touropia, some of the most popular beaches include Omis Beach, Banje Beach, Dubovica Beach, Makarska Beach, StaraBaska, Queen's Beach, Sveti Ivan, Punta Rata, Rajska Plaza and Zlatni Rat. Most of these beaches are located in the country's vast number of islands and on the Adriatic coastline.
Explore Some Wonderful Islands
There are more than 1000 islands that make up Croatia. Most of these islands are filled with gorgeous beaches, small medieval towns, exciting historical ruins, amazing little villages, and very welcoming people. Some of the most known Croatian islands include Hvar Island, Mljit Island, BracIsland, Vis Island, Rab, Murtar Island, Pag, Palagruza, and Lopud. Hvar is by far the best island vacation destination in Croatia,Vis Island is known for its local food and wine,Brac island is perfect for taking parts in some exciting water sports andMljit Island is most known for its wonderful and unspoilt nature. You will enjoy your time exploring these exciting Croatian islands.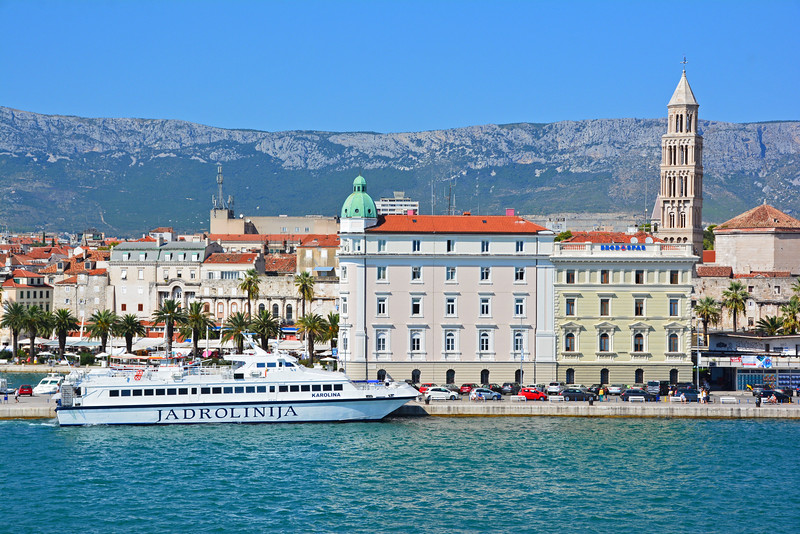 Enjoy The Wonderful Waterfalls in Plitvice Lakes National Park
One of the most popular tourist attractions in Croatia is the wonderful waterfalls in Plitvice Lakes National Park. The park boasts of 16 crystalline lakes whichtumble into each other via a series of cascades and waterfalls. You willlove beholding the clouds of butterflies drift above the 18 km wooden pathways and footbridges and the mineral-rich waters carve through the rocks, depositing Tufa in constantly changing formations.
Experience Dubrovnik
Dubrovnik is one of the most popular luxury holiday destinations in Croatia. There are so many wonderful things to do and see here. Walking on its wonderful medieval walls, exploring its fortsand palaces, having a cable car ride, tasting some of the best Croatian food and wine are among the best things to do in Dubrovnik.
Visit the Pula Amphitheater
The Pula Amphitheater, popularly known as Arena of Pula, is one of the most remarkable historical ruins in Croatia. This exciting architectural beauty resembles the renowned Colosseum in Rome and is believed to have been built in the first century AD. These days, a number of summer performances, including concerts, Opera Season, Equestrian festivals and film festival are arranged here. It can still accommodate around 5000 spectators.
These are just the five of so many wonderful things to do and see on vacation in Croatia. At least, you can't afford to miss any of these five activities to have one of the best experience of your lifetime.