It does not get greasier and more delectable than American food. And if you are someone who loves to eat, you definitely need to go on a food tour of the country, discovering new dishes and places where they came to be and where they are iconic still! And since it's always better to share a meal with friends and family, consider inviting along your sports team, extended family, or church group, and get a charter bus rental price quote. That way, everyone can enjoy the scenery along the way, bond with another, and no one has to worry about fighting traffic or getting lost. Read on to know more about such dishes and places to have them at.
1. Deep Dish Pizza, Chicago
Almost synonymous with Chi-Town is the pizzas they have given us. Yes, we know it originated in Italy, but no one can deny the originality of the Deep Dish Pizza that Chicago has. According to the story doing the rounds, a man named Ike Sewell (Uno's Pizzeria) first came up with the idea of making a pizza so meaty and cheesy that it could be had as a meal, instead of a snack. Thus, pizza saw its own form change in Chicago – from thin and crusty, it went to a deep, buttery crust full of meat, tomatoes, cheese and seasoning, making it the classic Deep Dish you can find in Chicago even today!
2. Clam Chowder, Boston
A traditional dish in the East Coast, Clam Chowder first originated in the New England area. The soup is still around and is a must when you visit Boston, one of the oldest cities in the States. Famous for its Ivy League universities, Boston treats this creamy, thick soup as a comfort food with potatoes, cream and onions. You will find versions with tomatoes in Manhattan or other cities, but the original Clam Chowder in Boston is one thing you should definitely taste once!
3. Barbecue Ribs, Texas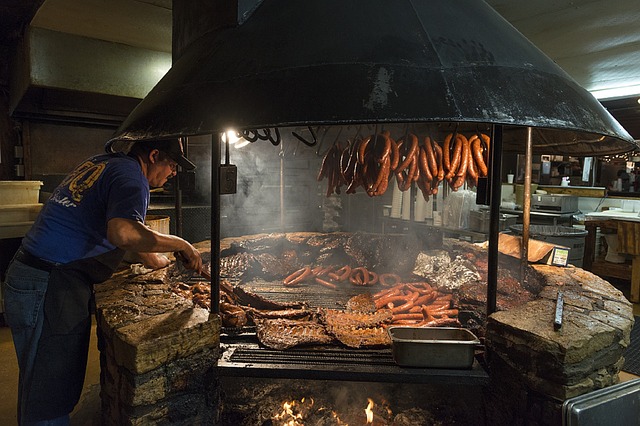 Nowhere does the barbecue get better than down south. Pork or beef – the choice is yours! The tradition of barbecues in the state goes back to Civil War and times before that. The smoked and tender meat with the perfect sauce is what makes Texan barbeques so amazing. Head over to Dallas to find the best beef ribs and pulled pork in the region. The practice is so common that you might find people pulling their barbecue range to the parking lots of games, something which obviously is a delicious add-on!
4. Philly Cheese Steak, Philadelphia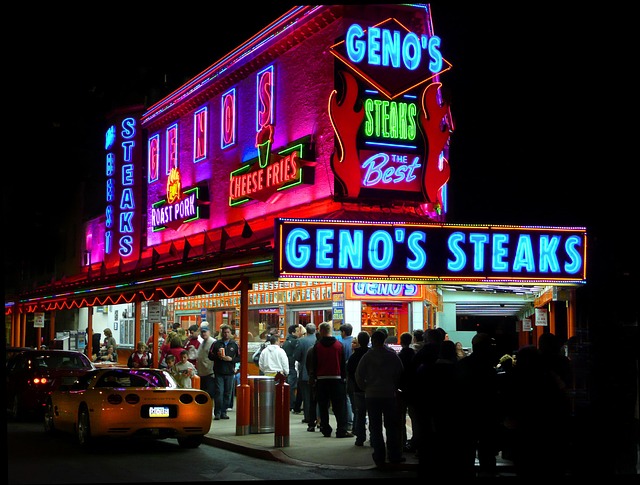 They sure know how to do sandwiches in Philly! A greasy, fatty sandwich so iconic – beef, grilled in its grease and then chopped is mixed with onions and three different kinds of cheese which is all then laid in a local bun, making these cheese steak sandwiches a heavenly bite. The sandwich is credited to the Olivieri Brothers who first started selling them from a stand in South Philly. Today, Pat's King of Steaks and Geno's Steaks are still the two best places to grab cheese steak in the city.
5. Hot Dog, Brooklyn, New York
A classic American! Yes, sausage originated from Germany, but it saw its culmination an iconic street food only when it came to the States. A Polish immigrant Nathan Handwerker from Coney Island is known for making hot dogs an icon in the area back in the 1920's. In a city like New York and its suburbs you will find numbers of hot dog stalls and people grabbing one on their way to games, offices or homes – hot dog is everywhere and it sure is delicious!
So how about heading for a food tour this weekend for a good delight!