As the second highest peak in Mussoorie, it's believed that in the past a canon was fired every afternoon, providing the time to the local residents, who then adjusted their watches accordingly. At present the location houses a water reservoir. Tourists will witness spectacular views of the snow capped peaks of Himalayas from the hill and it can be reached by taking a ropeway ride or by trekking. Check out the must visit places to see in Mussoorie.
The Christ Church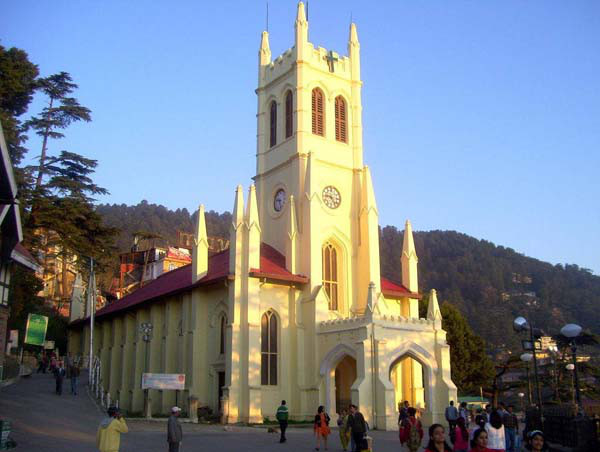 Built in 1836, the church is believed to be the oldest church in Himalayas. Designed in Gothic style, the events in the life of Jesus Christ are illustrated in the glass windows within the Church. The church has an ancient William Hill organ, about 100 years old and the church vicinity has a deodar tree planted by Princess of Wales in 1906.
Camel's Back Road
It is a stretch of roughly 3 km long road from Library point to Kulri Bazaar. The road got its name from its rocks formed sort of a camel's hump. Surrounded by mountains and greenery, the road is known for its natural beauty and offers beautiful views of sunrise, sunset and mountains. It's ideally used by locals for morning and evening walks. Horseback rides are also available on this road.
Lal Tibba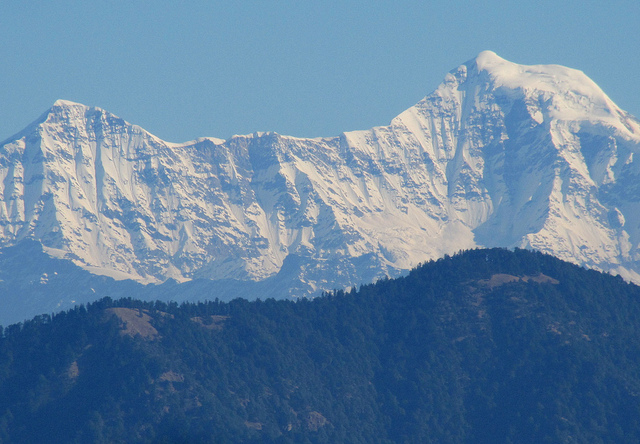 The highest point in Mussoorie, the hill is also referred as Depot Hill. The Indian Military services are positioned at Lal Tibba. Broadcasting stations of All India Radio and Doordarshan are situated atop Lal Tibba. From here sightseeing through the lens of an old Japanese telescope is possible. Beautiful views of sunrise and sunset can also be witnessed from this vantage point.
The Mall
It's the main shopping location situated at the center of Mussoorie, with lamppost and benches lined up besides the road, the mall throws a glimpse of the colonial period. One has to pass through the Mall to reach any place in Mussoorie. Apart from shopping the main attractions of the mall are video game parlours, restaurants, skating ring, windy point and the Methodist Church.
Happy Valley
The valley is popular for Tibetan Buddhist temple – Shedup Choepelling temple, the IAS Academy and also the Municipal Garden. Set on the western side of Library point, the valley leads to Cloud's End, a tourist place where the borders of Mussoorie end and further on is the Hathipaon Park Estate. The valley is known for its estates, gardens, and temples.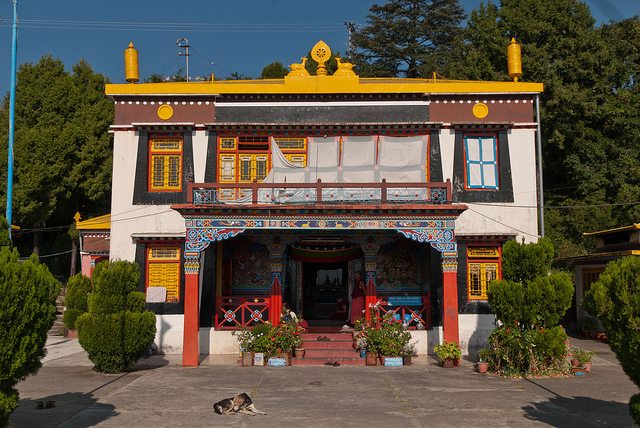 Sisters Bazaar
The bazaar got its name from the Nuns who served as nurses in the British dormitories during this space. The area is more like a residential colony with a few shops spread across. One will visit the celebrated confectionery shop of the Bazaar- "the Prakash Brothers Store". Other famous attractions are the residence of celebrated personalities like Dev Anand, Victor Banerjee and Tom Alter.
---
Image by paulhami,Michael Scalet Under Creative Common License.