We all need a vacation at one point or another. A chance to get away, and recharge our batteries is essential for our physical and mental health. With that in mind have you ever thought about visiting Belize? It's a tropical paradise located in Central America and the answer to the most important question about a vacation.
Where do I go? So before you start looking for some Belize vacation rentals, let me give you a few reasons why it's the right place for you.
1) Explore Ancient Mayan Ruins
Belize was originally part of the Mayan empire between 250 AD to 900 AD, and they left a cultural legacy worth exploring. Everything from the pyramids, plazas, mosaics, or artwork that is centuries old. These ruins offer a unique insight into the history of one of the Mayan people. They are perfect for history buffs, or those who just want to expand their knowledge of the world.
2) Get A Tan on Some of The Best Beaches in The World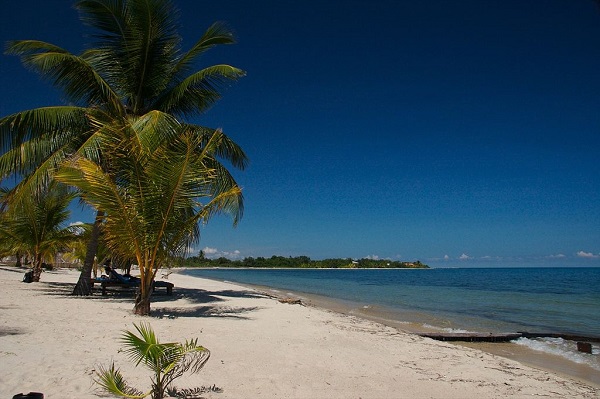 The Placencia Peninsula is the longest beach in Belize and the perfect place to work on your tan. It's only one of a number of great beaches located on the Belize coastline. Where you go will depend on what you want from your beach going experience. If you want to read a book quietly and soak up some sun you might be better off at a smaller beach. Either way, there is enough sand here to accommodate all your needs.
3) Go Diving in The Second Largest Coral Reef In The World
If you're hungering for a little diving action then the Belize Barrier Reef is the perfect spot for you. The water temperature is great for diving all year around, and there are plenty of places to get certified if you need to. The coral reef itself is home to a ton of exotic sea creatures including but not limited to shellfish, string rays, hammerhead sharks, and sea fans. Also, don't forget the coral reef itself which is a site to behold.
4) Get Your Blood Pumping On A Zip Line
Do you know what it feels like to go flying on a 2,300 feet long zip line? No? That's a shame because it's a great way to get your blood flowing, The zip line itself is the longest in Central America, and stretched across 12 platforms located in Mayflower Bocawina National Forest. The zips are designed to start off easy and get progressively harder with each one. While you're zipping around though try to keep an eye out for a waterfall you could take a dip into to relax.
5) Hiking In Mayflower Bocawina National Park
The park itself is 11-square miles and covered in hiking trails that lead to various Mayan ruins, waterfalls, and pyramids. There are trails designed for experienced, and inexperienced hikers, and you're almost guaranteed to get up close and personal with the local wildlife. If you happen to be a bird watcher then it might be wise to bring a pair of binoculars along.
6) Take A Stroll Through The Belize Botanic Gardens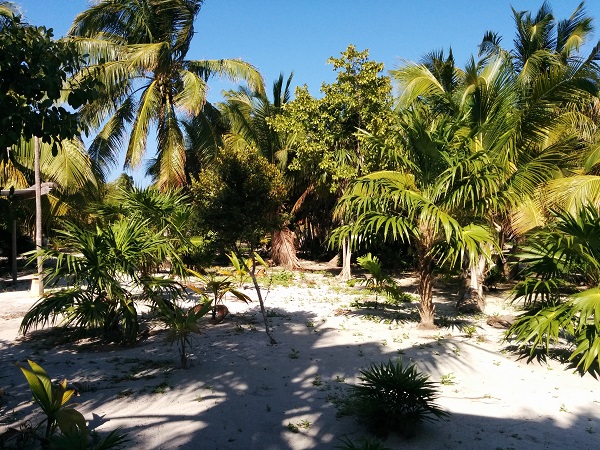 The Belize Botanic Gardens have over 2,000 different species of plants on display and is the perfect place for a relaxing afternoon. Most of the different species of plants have their own separate area, and visitors are encouraged to explore on their own and at their own pace. Also again if you're a birdwatcher then it might be smart to bring those binoculars along here as well.
7) Snap Some Photos At The Belize Zoo
Some of the best photo opportunities in Belize can be found at the Belize Zoo. It's a 29-acre zoo that has tons of animals native to Belize. These include but are not limited to jaguars, ocelots, scarlet macaws, and howler monkeys. There are even guest houses that can be rented if you want to say overnight in the zoo itself.
8) Do Some Cave Exploring
There are a number of limestone cave systems around Belize that are worth exploring for those looking for a little adventure. Some of the caves were used by the Mayans for religious rights, and others are home to some truly unique sights. There are any number of companies who offers tours to explore the caves, but you should be prepared for a physically demanding trek.
9) Get Back To Nature With Some Camping
It would be impossible to list all the places you can actually camp in Belize. There are places to camp almost everywhere including the jungle, beach, and in the city. If you're looking to get back to nature the spending some time out in the jungle of Bocawina National Park might be right up your alley. Just remember that is still a jungle, and that carries some risks.
So now that you've heard about a few of the many reasons why should go visit Belize what's stopping you?