If you're a foodie at heart, you'll love the Taste of Christmas event held annually at the Tobacco Dock. It starts on November 21st and runs until November 24th. Over 30,000 people flock to this event every year and once you've been you'll see why.
For many people, Christmas is all about food. There are so many festive flavours to be enjoyed. This event allows you to get tips from some of the best chefs in the UK. You'll find out what makes the perfect Christmas dinner and you'll come away ready to cook the family the best Christmas food they've ever tasted……or at least you'll have the tips to give it a go!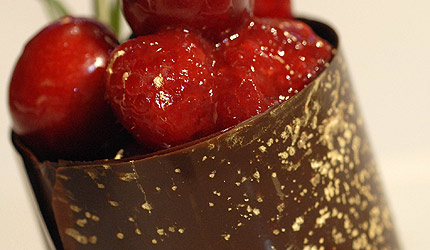 What to expect from the event
There will be plenty to keep you entertained at the Taste of Christmas event. You'll get to take part in a live cooking demonstration. There will also be seasonal ingredients at the fair too. You'll find out how to spruce up family favourites and you'll also get the chance to taste many different Christmas treats.
Top restaurants in London will have their own stalls with small tasters of their products.
Some of the highlights of this event are set to include:
Electrolux Taste Theatre

Laurent Perrier Feature Bar

Explore World Beer

Electrolux Chef Tips
The Electrolux Taste Theatre brings together some of the UK's best chefs including Michel Roux Jr, Tom Kitchin, Mark Hix and Monica Galetti. They will be using the Electrolux Inspiration appliances in their cooking demonstrations.
You'll pick up plenty of useful tips if you attend the Electrolux Chef Tips feature. As places are booked up on a first come, first served basis it would make sense to order your tickets as soon as possible. This is one event that often books up quite early.
Of course it's not all about food. There's some great alcohol features to be enjoyed too. The Laurent Pierre Feature Bar is a great example. This excellent brand of Champagne will have you in the festive spirit within no time. It's a worldwide brand that is sure to tantalise the taste buds. If champagne isn't really your thing, you can always opt for the Explore World Beers instead.
The Taste of Christmas event occurs every year and it's definitely worth checking out.