Hostels can be a special place, a literal melting pot of different nationalities and personalities, that allows travellers to come together to experience a new place. So many friendships, and even romantic hijinx, have spawned inside their walls and chances are staying in one will make your time even better. With that said though, not all is constantly great and there will be people that may bring your time down. Sometimes there may be some pretty odd types loitering in hostels. A few more people you meet in hostels include:
The guy who plays his guitar
This is a guy who took the trouble of bringing his guitar along with him for a backpacking trip, which is no small feat. Generally life on the road is no time to practice so there is only one reason that the guitar is there… to play in front of the other people at the hostel. Now this can be a good thing depending if the guitar guy is good, but an ear screeching atrocity if they are bad. Also, listening to a person play guitar amounts to just watching them rather than talking to the other travelers, which is kind of a buzz kill. The guitar guys is alright, and is thought of a such by the other travelers, but really… they should have left the guitar at home.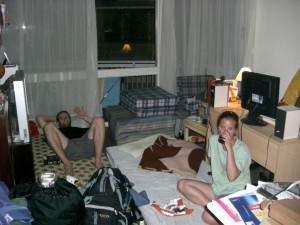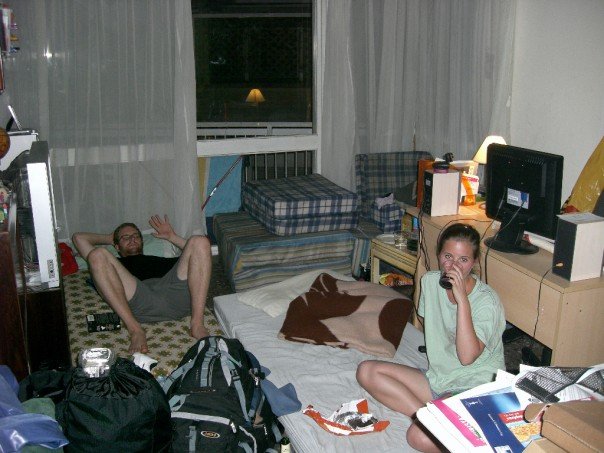 The I can top you traveller
So there is a group together in the common room of the hostel all having beers. You have the floor and you are telling everyone about the time you were almost pick pocketed in Paris…. all of a sudden, he blurts out: "ohhh that's nothing, you should have seen the pick pockets in Rome." The topic changes and someone talks about an amazing night out in Amsterdam. All of a sudden the same guy blurts out: "ohhh that's nothing, you should have seen the things I saw in the Red Light District." And without explaining more, there you have the" I can top you travelers", a kind of narcissist who always thinks their experiences are better and more important than those of everyone else. Generally a hostel citizen that is quickly not liked by most people…
 The overly eager American girl
Now she may be pretty, which is a benefit, but she will come with a seemingly unreal amount of enthusiasm about this new experience she is having. Everything will be amazing, praise worthy and her smile will not leave her face… All the people from the different countries will be so interesting to her, with their little accents and customs, and she will enjoy telling you at length all the wonderful perceptions she is having about all this "newness." This is the overly eager American girl who hasn't, and perhaps never will, notice that people will only be interested to listen for a little – unless it's the guy trying to score her…