Planning for a trip with your family? Looking for the best place to travel with your kids? San Francisco is the best choice for you. San Francisco is a city popularly known for its awesome cuisine, hip bars, artsy vibe, and natural beauty, which is an awesome Kids Friendly Vacation. In fact, the City by the Bay has so much for travelling families that it has turned out to be one of my most loved destinations.
What makes San Francisco appealing to me as a mom and a traveller is that it has something for everybody so you don't need to go here and there for your kids as you have plenty of things to experience here with your family. The morning can be spent at younger children's museum, while the evening can be committed to something more equipped to the older children.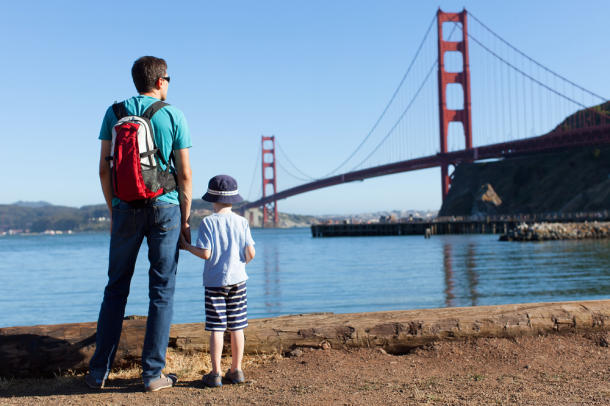 Take the kids catamaran sailing to enjoy the mesmerising views of the San Francisco skyline, explore an eye-catching aquarium, have a wildlife experience at the zoo, and don't miss out to have the best ice cream in town. The best thing what makes San Francisco so attractive is that it offer both indoor and outdoor areas where you can interact with animals, play with your kids, crawl through tunnels, and admire scenic city views to pleasure your eyes.
Kids Friendly Vacation Spots in San Francisco
There are plenty of tourist spots, family friendly activities and incredible beaches to add in your bucket list.
Exploratorium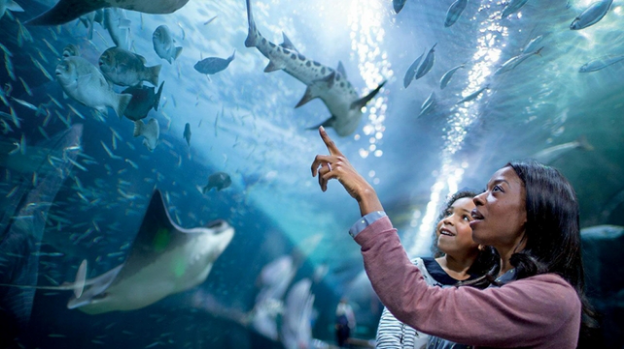 Exploratorium is the top famous kids friendly vacation that must not be missed in your travel list. It is a 330,000 sq. ft interactive science museum that has reopened on the Bay composing large number of indoor and outdoor exhibits and also includes other features to keep parents and kids happy. Tourist from all over the world can pleasure their eyes with amazing views of the San Francisco waterfront and also enjoy the tasty dishes at bayside restaurant. This is the best place for children where they can spend their time actively learning about physics, human behavior, tides, and marine animals and interact with engaging exhibits.
California Academy of Sciences
California Academy of Sciences is another attractive place for kids to explore. This academy exhibits beautiful aquarium with tanks that create tunnels that visitors walk through, an attractive green roof, the rain forest, and the planetarium. This museum is quiet expensive comparing to Exploratorium and also you have to wait in a queue if you visit in a peak time.
Pier 39
Pier 39 is one of the most popular family vacation spots in San Francisco where families may enjoy at its best. It is a home to amazing attractions such as Aquarium of the Bay, Magowan's Infinite Mirror Maze, visit the San Francisco Carousel, See the famous and rare Sea Lion, taste the delicious dishes in restaurants and cafes. This place offers an exciting adventure with panoramic views of the beautiful San Francisco skyline, the Golden Gate Bridge and Alcatraz Island.
Children's Fairyland
If you are exploring San Francisco with your kids, then Children's Fairyland in Oakland is the must visit spot that makes the children to fall in love. No visit to San Francisco would be completed without stepping in to this famous tourist spot. This is the place where your child's favourite fairy tales come alive. Explore the Crooked House, play on the Jack and Jill Hill, see the live Old English Baby Doll Sheep, visit the most famous Alice in Wonderland Tunnel, and much more things you can discover. You can also get to see beautifully landscaped gardens growing Mary's silver bells and cockleshells as well as organic vegetables used to feed the animals where you can spend your time with the nature.
The Botanical Garden in Golden Gate Park
If your kids wish to experience an adventurous trip in a kids friendly vacation spots, step in to the Botanical Garden in Golden Gate Park. This park is composed with a lot of mystery ways and open lush areas for the children to experience and also you can find out some rare and unusual plants. If you have a chill climate, don't forget to bring a blanket and a spicy snack to sit and relax on the grass for a while.
The Ice Cream Bar
This is the only place where all sorts of ages fall in love for, the most famous Ice Cream Bar. For lunch, head to the Ice Cream Bar and eat flavorful sandwiches, organic greens, delicious soup and enjoy eating ice cream. Everything at the Ice Cream Bar is made in house with organic ingredients so you don't need to worry about kid's health. Kids will love the waffle cones, high quality cookies, soft breads and handmade yummy ice cream.
Lake Tahoe
If you want to chill out for a while, take a trip to an incredible Lake Tahoe, where you can discover fresh cool mountain air, great views and also you can find out various accommodations that range from luxury to inexpensive.
Wilbur Hot Springs
If you are looking for a romantic time to spend with your husband, Wilbur Hot Springs is the place for you.  This resort is situated in the heart of a pristine reserve with naturally happening hot mineral springs, offers visitors a get rid of their day to day life. This resort includes all sorts of facilities ranging from modern and comfortable accommodations and an array of excellent features, including as a hydrotherapy spa.
The Ferry Building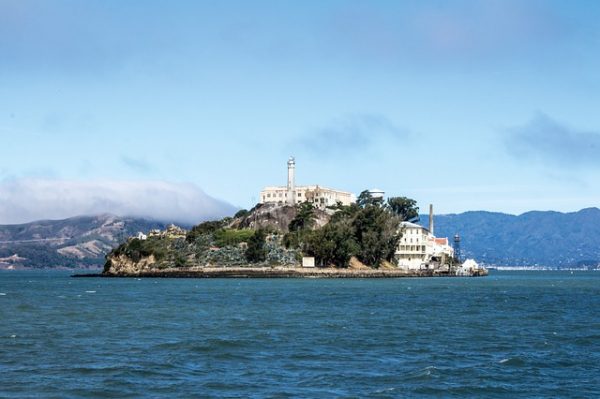 This is a perfect choice for foodies, but kids will enjoy it, as well. This spot offers best time for kids as they get to see the view of the Bay Bridge from the back deck, Ciao Bella gelato, which is a great place for a family-friendly meal, and the tremendous fountain all over the street that you can actually walk through and on top of.
MacArthur Place in Sonoma
If you are running out of the time, start to the famous MacArthur Place in Sonoma situated just an hour from San Francisco. This place offers best relaxation with excellent spas and also refreshes your mind with its best outdoor activities. No trip to Sonoma would be complete without a tasting delicious wine and experiencing outdoor whirlpool tub and lounge by the pool.
These are the Kids Friendly Vacation spots in San Francisco that let you go back home with plenty of memories in your bag.