A trip to Canada should enjoy a little time in the national capital of Ottawa. A city that has been designed to bring tourists to enjoy its many diversions there is much to see in the city. If you're personality dictates that you would prefer a vacation that involves site seeing, shopping, visiting museums, or probably better yet a mixture of the three, this city can do it for you. With great walking paths and various sections of the city to explore there is something to be savoured for everyone. Still more things to do in Ottawa include:
Canadian Museum of Civilization
100 Rue Laurier, Gatineau, QC
A great Museum, the Canadian Museum of Civilization has collected hundreds of artifacts that date back to the prehistoric era. Not just presenting artifacts on their own, the museum puts forward a narrative as to how peoples in Ontario lived for hundreds of years past. Different elements of the museum include an 18th century settlement, six different long house models, the tools of ancient communities (even those dating before North America) , and even a recreation of an archaeological dig. The museum buildings also have a massive IMAX Theater that shows films about Canada's past. The Canadian Museum of Civilization is open every day from 9 a.m. to 6 p.m with admission costing $12 dollars for adults.
Elgin Street
When the museums and varied sites of Toronto have reached their maximum quota for excitement it may be time to change gears and head down to Elgin Street. Elgin Street competes with the ByWard Market for the title of Ottawa's most happening night life. Often called "Sen Mile" this is where people come to watch and celebrate a victory of Ottawa's hockey team the Ottawa Senators. With plenty of pubs, bars, and night clubs to choose from there is something for all age of party goer. Maybe Elgin Street isn't as uproarious as the nights out in Montreal or Toronto, but you'll be sure to have a good time.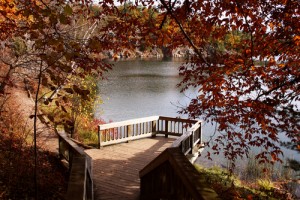 Gatineau Park
33 Scott Road | Chelsea, Quebec
Located 11 miles from Downtown Ottawa is Gatineau Park. This close proximity makes is fantastic for outdoor enthusiasts that want to escape the hustle and bustle of the city and bask in the 224 square miles that make up this nature preserve. There are numerous options for swimming, camping, hiking, and even skiing in the winter. Also, having a historical element too visitors can also visit the ruins of the Mackenzie King Estate. Built in 1903 by Canada's tenth Prime Minister, the demonstrative Lyon Mackenzie King, the estate though in disrepair is regal to view from the parks trails like Lauriault Trail. There is no fee to enjoy the trails and grounds of Gatineau Park.