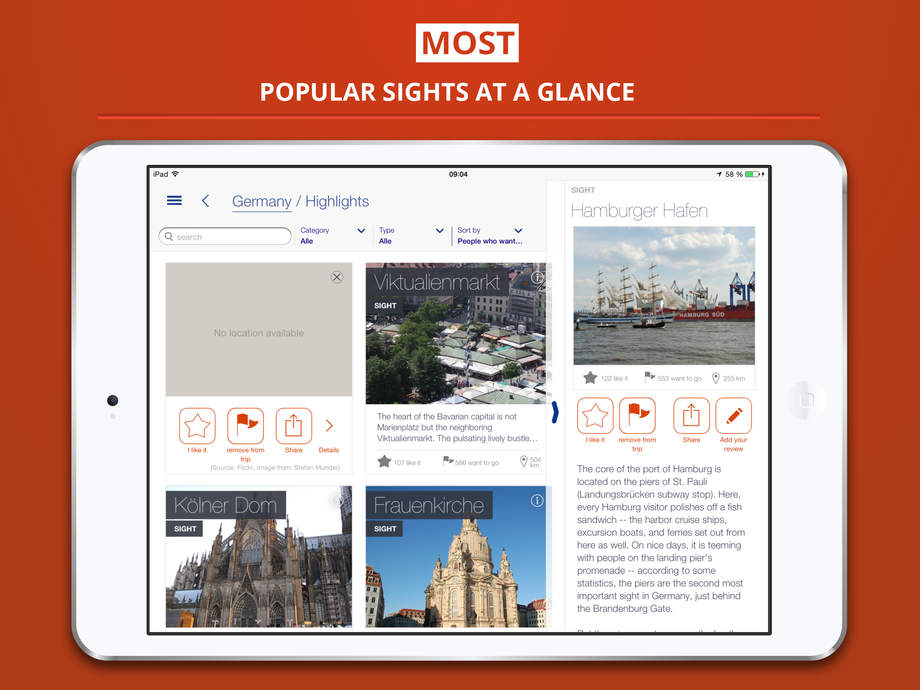 There are several apps out there that can provide instructional materials to first-time visitors of Germany. Make the most out of your visit in the country by teaching yourself a few German phrases and visiting some of the hottest tourist spots!
Apps have really come a long way in helping travelers enjoy their time in another place. Because of technology, travelers can literally get all kinds of help in real time. Alchemy Bet, provider of web-based games and operator of gaming site Pocket Fruity, discussed in one of its articles that more and more people spend a lot of their time using smartgadgets. In a survey provided by the same article, it was revealed that some people even use their smartphones even if they're in the church or attending a sporting event! With smartphones' presence getting stronger by the minute, it's only logical for developers to create more apps that can assist people wherever they go.
Here are three apps that you may want to use when you finally get to Germany for the first time.

Lingolook Germany
Not everyone in Germany can speak English. In order for you to get what you want fast, you have to know a few phrases of the German language. Lingolook Germany has more than 300 basic phrases that you can use in your travels, from asking where the toilet is to finding the nearest bus stop. Its cartoonish flash cards also make it an ideal learning material for kids at heart. Lingolook Germany doesn't need Internet connection to work and is available on the App Store for $4.99.

Pubs Deutschland
Looking for a place to get a pint? Pubs Deutschland is the app for you! The app features locations of local pubs, information about places that are updated regularly, and data about the user's current location. With Pubs Deutschland, you'll never have to worry about getting lost before and after enjoying your time with a pint of beer and bratwurst! Pubs Deutschland can be downloaded for $0.99 on the App Store.
Germany Travel Guide
As the app's name suggests, the Germany Travel Guide is a program that helps people navigate Germany wherever they may be in the country. It provides users with a general overview of a place, how to get there, and what places can be visited. Like Lingolook Germany, this app doesn't need an Internet connection to work. It is available on the App Store for $1.99.