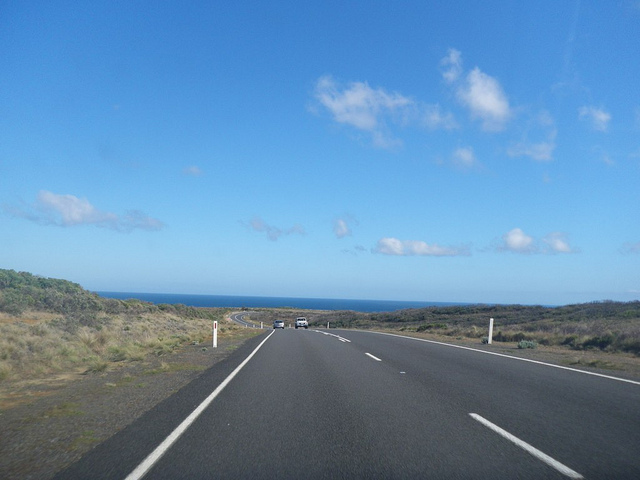 The Australian Great Ocean Road
You could do this one in a day, which would be a real shame, a drive like this is to be savoured, minute by minute. Starting at Torquay with it's world famous beaches you head for Lorne, and a visit to the Edge Lane Gallery in the heart of Lorne is a must-do, free entry. And then through to Apollo Bay where the road below the cliffs skirts the sea, before going inland through the Great Otway National Park and the experience of driving through soaring forest.
And it just gets better, limestone cliffs thrashed by a constant sea culminating in the iconic Twelve Apostles, rock stacks formed by the waves, standing side by side.
Salerno to Amalfi, Italy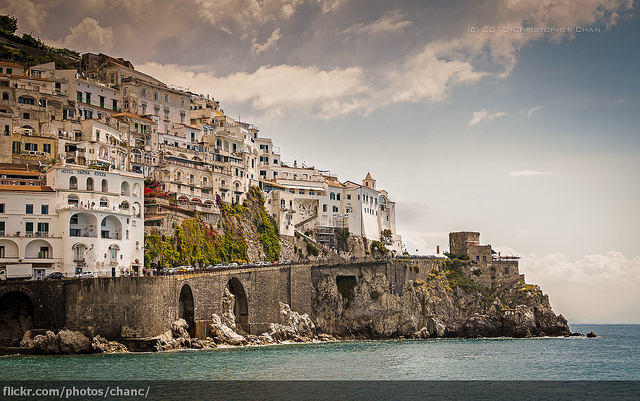 Starting in Italy, the Sorrento peninsula route to Amalfi is gorgeous, turn after turn exposes dramatic coastlines that skirt magical villages. Start at the port of Salerno and aim for the ancient maritime republic of Amalfi. There is a beautiful, and very non touristy, sandy beach at Maioro should you fancy a swim.
Stopping off at Ravello, set high above the coastline with glimpses of a deep blue sea to admire the lush gardens and ancient streets. From here take the corniche raod to Amalfi. The town has incredible style and a wonderful setting which make it a magnet for tourists, and and is priced accordingly. But you can escape all the bustle by walking into the hills above town, along the Valle de Mulini.
Cape Town to Durban, South Africa
A long trek, more than a thousand miles, following the Indian Ocean through the Garden Route with it's long stretches of beaches, and then onto the Wild Coast, with it's breath taking wilderness.
Hang out in Amapondo in Port St Johns for a laid back eco-hipster vibe, and don't forget to stop off at Robberg Beach to whale watch, and try and spot them performing acrobatics just a few hundred meters from the shore.
Route 66 – Illinois to California, USA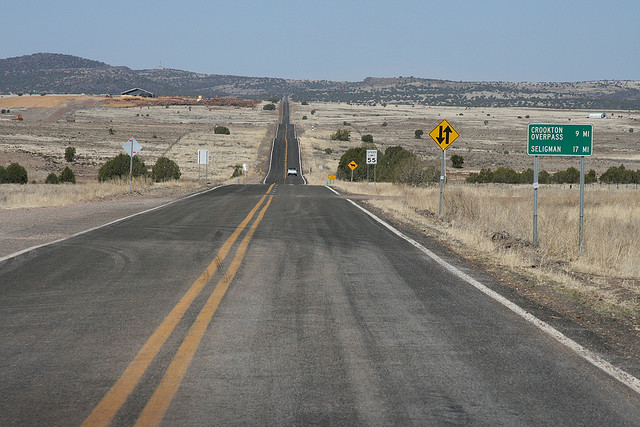 We couldn't miss out the all time classic road trip now could we? Relish the roll-through of cinematic memories that are part of our psyche. First stop on leaving Illinois is Pontiac and straight into the Route 66 Hall of Fame smack in the centre of town. Free entry but donations are welcome.
Much of the route has been eaten up big towns and interstates, but there is enough remaining of the original two lane highway for you to still get your kicks.
Guoliang Tunnel Road – China
Only one road trip remains and it has to be this one, the Guoliang Tunnel Road, hand carved by the locals, with no government help. Using the path of least resistance, and no engineers, it was an incredible feat. It is possible to park up and walk, for free, through parts of the road and see the scale of the work and the depths of the valleys.
Opened in 1977 it instantly became one of the worlds scariest road. Car hire excess cover is a must for this trip. The danger is why I have put it last on your bucket list, it might be kicked sooner than you think.
---
Image by Christopher Chan under cc license