Miami is one of those destinations which offer a tourist attraction for every age, taste and budget. But along with the usual suspects such as the charms of South Beach and the famous nightclubs like Cameo, there are a great number of animal attractions for fans of Florida's rich natural heritage to enjoy. So why not take a day or two to venture into the wilder side of Miami; you may be surprised at what you find in this metropolis by the sea…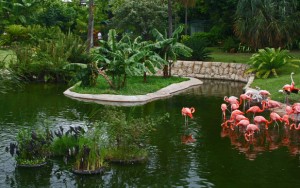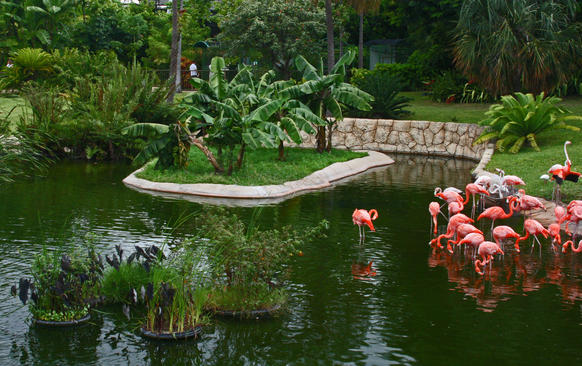 Jungle Island Miami
Once known simply as "Parrot Jungle", a name that the locals still sometimes use, Jungle Island Miami is home to lots of exotic animals, including – yes, you've guessed it – parrots. It's also a real island that can be reached via the I-395 road and it's worth buying tickets in advance rather than on the day as you may get substantial discounts. As well as parrots, it's home to flamingos, penguins, and even some animals that aren't native here, such as kangroos, several different types of reptiles and lizards, monkeys and fascinating big cats like ligers (a cross between a lion and a tiger).
Miami Seaquarium
Since Miami is such a sun-blessed place to visit, the climate makes it perfect for the Miami Seaquarium, an outdoor aquarium which offers exciting demonstrations from the stars of the show: dolphins, the Florida manatee and killer whales, to name just a few. Open all year round and situated in the heart of the tourist district in downtown Miami, the Seaquarium offers all visitors the chance to see and experience the wildlife that exist in and around the oceans of Florida.
Monkey Jungle
Living up to its name, this is the attraction which prides itself on letting the monkeys run wild around human 'cages' – which are in fact enclosed pathways which take you through 30 acres of lush green park. It's been a key research center since the mid-20th century and there are three key areas to explore, with exhibits on the Amazonian Jungle, Orang-utans and even a monkey swimming pool! Species like howler monkeys, tamarins and larger apes like the gorilla have all made their home here. Add to this the experience of feeding the monkeys yourself, and you may well feel like you've stumbled into the heart of the rainforest.
Even if you're only staying for a short break in Florida, you can tick off many of the native species of the Sunshine State, just by exploring Miami a little deeper. So, forget what you think you know about Miami: there's a lot more of a wild side to its shining tower blocks and beachfront condos than first meets the eye.