If food is your ultimate passion, your one true love, then chances are you'll want your holiday to keep food as a major factor, not just a side note. There are some fantastic options for food-focused holidays, so check out these favourite four foodie holiday ideas to get your tastebuds tingling.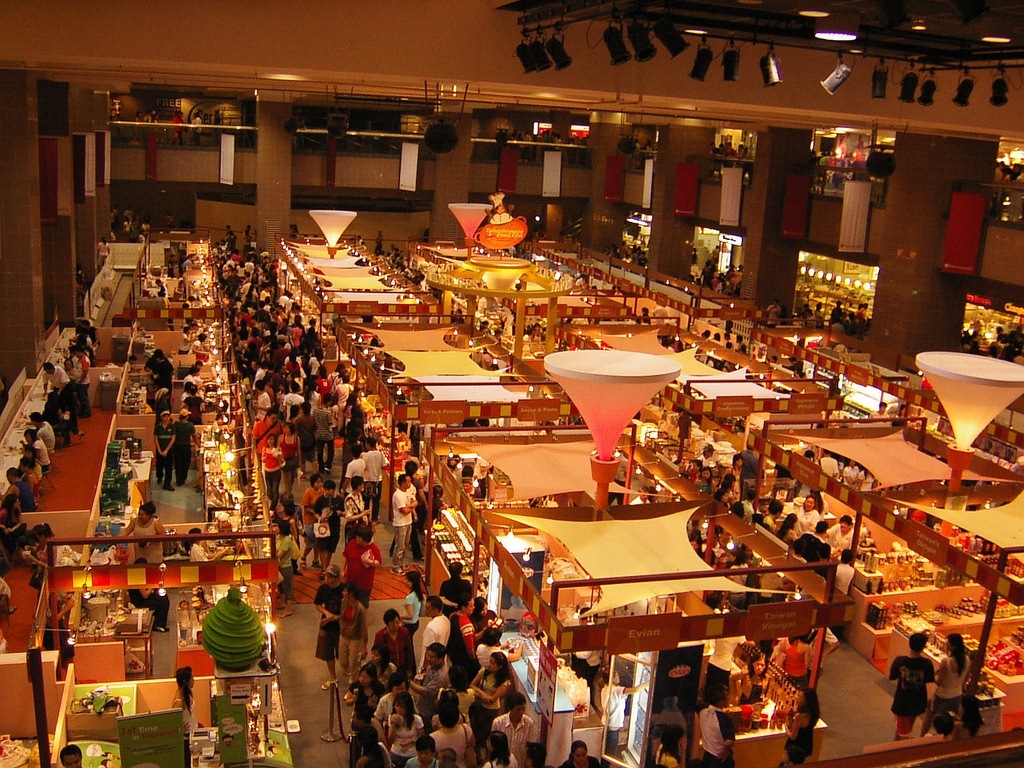 Cooking and Tasting Tours
In just about any destination you choose there's bound to be at least one (usually many) tour options designed specifically for the gourmand traveller.
There's tasting tours around marketplaces, sampling the most authentic street foods off the beaten track. There are cooking tours where guests get to pick produce themselves, sometimes even visiting farms, and learn to cook traditional dishes. There are tours that will escort guests around the finest and most exclusive restaurants to taste famous chefs' specialties.
Whether you hunger for fresh Asian spices, rich French cuisine, hearty European comfort food, aromatic middle-eastern delicacies, salty Scandinavian seafood, or any other classic national dishes, there's bound to be a perfect food tour to satisfy your tastes.
Luxury Cruise Holiday
Anybody who's ever been on a cruise holiday will agree that the dining experiences are one of the true highlights of the cruise ship experience. Most luxury liners will have a vast array of cuisines available, from the homely to the most exotic. Top chefs from all corners of the globe help design menus and prepare feasts to get even the most seasoned tastebuds watering.
Get in touch with the team at Cruiseabout to find the ideal cruise holiday for experiences the finest cuisine at sea. You can even choose to travel to your favourite food destinations and arrange food tours or cooking classes as part of your shore visits at each port.
Bush Tucker Trails
To really get back to basics, don't overlook your own backyard. The Aussie bush is teeming with all sorts of complex and unique flavours that come straight from our own red soils and bush natives.
An authentic bush tucker trail will teach you all about the intricate flavours and intriguing ingredients that can be found in the wild, as well as ancient knowledge about these foods that has been passed on from generation to generation of our country's indigenous inhabitants.
The flavours, the scents, the textures, the traditions, the culture and the history all combine to create a truly unforgettable holiday experience that will enrich your culinary skills, expand your repertoire of ingredients and imbibe your trip with a deep appreciation for the natural bounties our sunburnt country has on offer.
Food Festivals
You might choose to time your holiday to coincide with a food festival in a favourite location, or even "festival-hop" from one location to the next, following the food events that you'd like to experience.
There are many celebrations of food from the farm to the dinner plate and everything in-between. From small country-town food fairs to week-long events spanning whole cities, the world is simply bursting with exciting festivals to tantalise the tastebuds and enhance your wealth of culinary knowledge. A food festival might just be the perfect excuse for your next trip away!
If a holiday that holds food in the limelight sounds like the perfect way to spend your time off, then what are you waiting for? Start planning one of these ultimate foodie escapes now, and give in to the world's best culinary experiences.