Maldives, an islandic nation in Indian Ocean, is a perfect place for couples and tourists looking for a luxury island vacation. With its 1000 plus islands and 26 reef ringed atolls, Maldives lays beautiful with its pristine beaches, crystal clear water and luxurious bungalows – from where guests can enjoy the colorful sea-life through the glass floors, or even jump into the see from their private deck. Maldives has everything and more one could ask from a tropical island, and here are the top five places where you must visit when you go on a Maldives Holiday.
5. Malé City: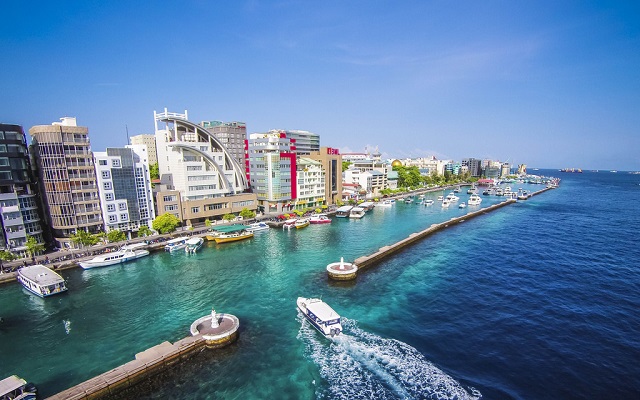 This should be the obvious suggestion of the list, as Malé is the largest and the capital city of Maldives, and this where most of the tourist spots are. Although it is a little bit crowded than the other local islands, still it's a great place to meet other people, enjoy various luxuries and lavishness Maldives has to offer and all in all have a great time. A visit to Maldives cannot be complete without a trip to the capital city, and you should also check out major landmarks like The Grand Friday Mosque, Malé's National Museum, Tsunami Monument etc. while you are here.
4. HP Reef: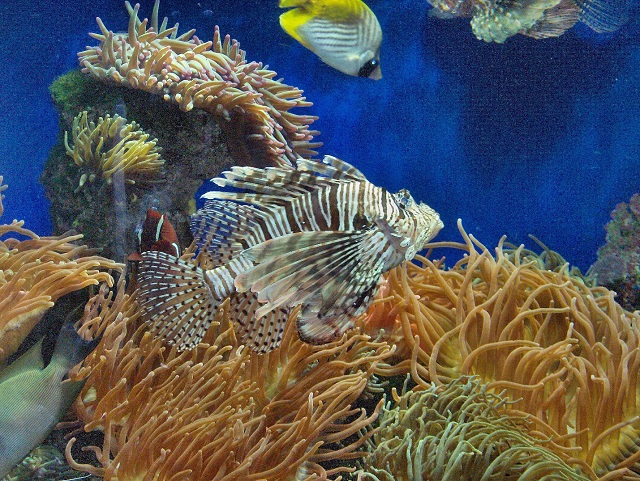 With its over one thousand coral islands, Maldives is blessed with some the most beautiful coral reefs in the world. The beautiful HP Reef is situated at the North Malé atoll, and it is one of the most popular tourist attractions in Maldives. It is one of the most beautiful diving sites where you can experience amazingly colorful corals and marine life under water.
3: Alimatha Island:
Located at the Vaavu Atoll on the eastern side of the Maldives, the Alimatha Island is a perfect place for family vacations as well as honeymooners. The island offers a plethora of activities like diving, snorkeling and boating. Take a massage at Ayurvedic massage centre or spend a relaxing day at the numerous spas, bars and restaurants present on the island. If you are travelling to Maldives with your family, then this might just be the best spot for you to visit.
2. Sun Islands: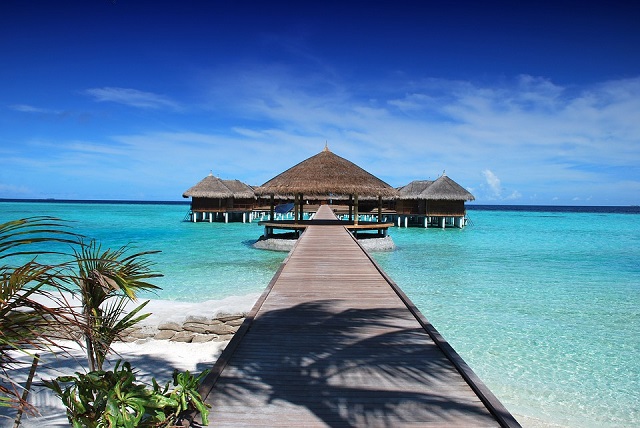 Nalaguraidhoo Island, popularly known as the Sun Island is famous for the serene beauty and tranquility this place has in store for you to experience. The stunning lagoons, charming blue waters and beautiful tropical flowers escalates the beauty of this island to an almost transcendental level. This island houses the Sun Island Resort, which is probably the most popular and most iconic resort in all of Maldives. Offering a truly unique island living experience, the Sun Island is the perfect spot for honeymooners and romantic couples.
1: Banana Reef: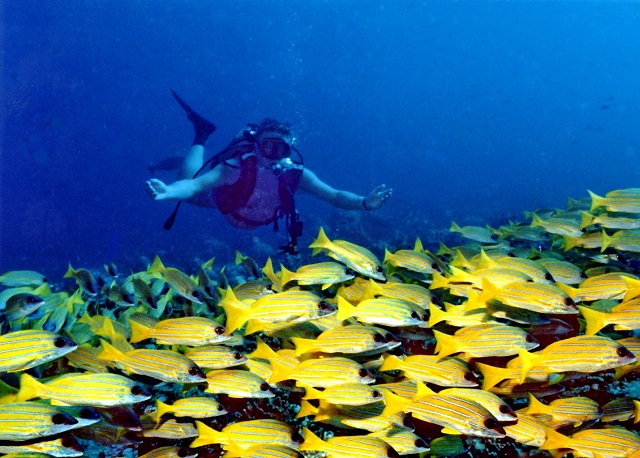 The most sought out diving site in all of Maldives is the Banana Reef, located at the North Malé atoll. This banana shaped, 300 meter long coral reef is one of the best diving sites in all of the world. It was one of the first spots in Maldives to be recognised for licensed diving and training. This reef is rich with its colorful corals, amazing caves and cliffs, and especially its exuberant marine life. From Napoleon Wrasse to Moray Eels to the rare Bannerfish – the sheer number of different types and sizes and colors of aquatic life that you can experience here truly makes this dive a memorable one.
With all its beautiful lagoons, colorful marine life, crystal clear water and luxurious resorts, Maldives it waiting for you to explore the serene beauty it has to offer. So the next time you are planning a vacation, give this beautiful tropical islandic nation a chance. You can be sure to have a truly unique, exquisite and memorable island living experience.