Facebook has become much maligned for wasting people's time and disconnecting them from the travel experience. Definitely some of those complaints are valid, but what is also valid is that there are ways to use Facebook in order to best maximise your trip. Specifically, there are some things you should do on Facebook before you actually leave. The following tips will help you best connect to people in the place you are going and get as much information from people that have been there before.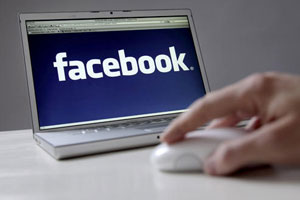 Post your specific travel plans and ask your network for advice
Most of the best things you can do in foreign countries can be found in the advice of people that have visited or lived there. So with that in mind, before you head down to Santiago, Chilie – or where ever else you are going – ask people on Facebook in a status update if they have advice on things to do, places to see, and places to stay. You will be surprised that when you request advice from others that they will be very inclined to give it if they have knowledge. This will generate a lot more useful tidbits than simply saying you are going somewhere. The personalized advice you receive will be better than that from a guide book or from online.
Use FaceBooks City pages to locate friends that know about the city you are going
By entering the name of any city in Facebook search bar you can – after sifting through some advertisements – on the lower left of the screen find an icon that says: Friends that have visited xxxx. Whatever the city you are visiting this will show you which of your friends have been there before.  Perhaps too they will have contacts they can put you in touch with when you get there. This type of highly specific information about a place can really add that cherry on top to your trip. When using this tool you can specifically inquire with these contacts using a Facebook message to ask the person about the place. Almost all travelers are more than happy to talk about a place they have been to others.
Use Face Book to reach out to weak connections
When you are about to head off on a trip the time is right to use Facebook to touch base with some weaker Facebook connections – people perhaps you only know a little bit – in order to make connections where you are going. I personally remember once using this technique to contact a guy I had met one night at a house party in Copenhagen. Not only did we meet for drinks three years later in Copenhagen, when we realized that we clicked as friends, I ended up spending a month living on his couch that summer. We are still close friends now. The moral of the story try reaching out to people in a polite way and just see what happens.