Auckland is fantastic city with many diversions that both cosmopolitan and naturalistically oriented. Visitors to the city come here to enjoy the cities varied neighbourhoods and world class museums. When the delights of the city grow tiresome the bounty of New Zealand's nature is usually just a quick car ride away. Whether it is exploring the volcanic mountains of Rangitoto Island or having a coffee over looking the city at beautiful Devonport there is always things to do in Auckland. A couple more of these activities include: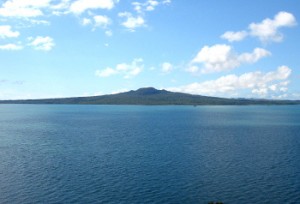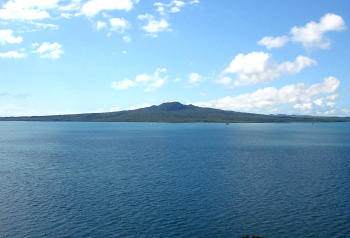 Rangitoto Island
1010 Rangitoto Island | Auckland
If you want to escape the hustle and bustle of Auckland it's recommended that you hop a ferry from the Auckland Ferry Terminal over to Rangitoto Island. Rangitoto is a volcanic island across the Hauraki Gulf. Visitors enjoy taking in its scenic beauty by hiking, fishing or taking a bus or train ride around its natural attractions. Hiking to Rangitoto Island's summit to soak in the amazing views is well recommended by locals and other travellers. Ferry rides to Rangitoto Island islands cost $22 US dollars and leave regularly throughout the day.
Auckland Museum
Domain Drive, Parnell | Auckland
The Auckland Museum tells the story of the Auckland region through various artifacts, exhibits and art works. Separated into three floors, the first floor tells the story of the Pacific Island communities – mainly the Mauri peoples; the natural history of the North Island is on the second floor, and finally the regions military history on the third floor of the museum. A recommendation is to take in the Maori cultural shows that use actors to portray what ancient Mauri life was like. The museum is located in Auckland Domain Park and is open from 10 am to 5 PM with free admission though an $8 US dollar donation is strongly recommended.
Devonport 
Devonport, New Zealand
Devonport is one of Auckland's most posh and most attractive suburbs. Filled with great restaurants and places to shop, Devonport is a great place to grab a seat and a bite to while enjoying the wonderful views over the city. People come to this area to wander around and look at the fantastic colonial architecture and quaint, peaceful beaches. Tourists wandering this area have said that sometimes it feels like going back in time in terms of the attitude of the locals, the store fronts, and old fashioned yet cozy looking homes that flank these idyllic streets.  A scenic way to get to Devonport is to ride the ferry across the habour. You can catch one of the numerous ferries from the down town Auckland ferry terminal.