One of the indelible elements of Berlin are all the great and varied neighborhoods that give the city its character and charm. With a metropolitan area that is nine times the size of Paris Berlin has many different areas to see and explore. Though many of the more note worthy neighborhoods are located in West Berlin the East has a few really authentic, less touristy neighborhoods as well to visit. Some of the more iconic neighborhoods of Berlin include: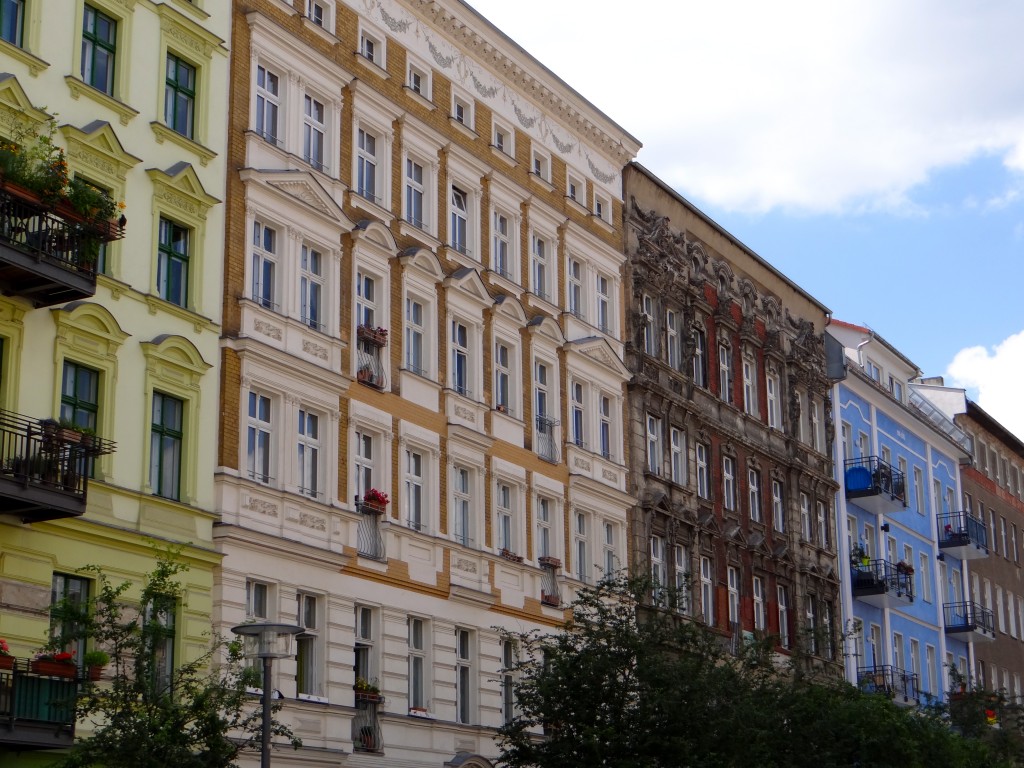 Mitte
Mitte is perhaps the most central of the Berlin districts and contains many of Germany's most iconic landmarks. Covering a huge swath of the city some of the attractions inside the Mitte district include: the Brandenberg Gate, the Tiergarten and the shopping street, Friedrichstrasse, hover near the Unter der Linden, Berlin's main boulevard. Close as well to the Brandenberg gate is the famous, hyper modern Potsdamer Platz square as well as the Memorial to the Murdered Jews of Europe, and the Parliament buildings. If you are a lover of art you can also visit the Museum Island in this area too. Basically, if you visit Berlin you will spend a lot of your time in the Mitte district as there is so much to see.
Friedrichshain & Kreuzberg
East of the Mitte are the Friedrichshain and Kreuzberg boroughs. These districts also have several World War 2 and Cold War landmarks, including Checkpoint Charlie and the Topography of Terror – the latter a museum that details the Nazi atrocities. Kreuzberg has long been the bohemian and artistic quarter of the city and is full of interesting galleries, cafes, and bars. Friedrichshain is home too much of city's best and most thriving nightclubs, while also having the city's most vibrant gay district.
Charlottenburg
Southeast of Berlin's major park Tiergarten is the borough of Charlottenburg. It is here that you can find Kaiser Wilhelm Memorial Church which was bombed in 1943 then turned into anti war memorial. This area also has the Schloss Charlottenburg which is one of most enduring and oldest palaces in the city. Perhaps more infamously as well is the Nazi era stadium for the Berlin Olympics that can also be found near to here.
Pankow
Pankow is a quickly gentrifying area that is still filled with bohemian cafes and nightclubs. This area is filled with students and locals artists and is one of the best, along with Kreuzberg, people watching locations in Berlin. A walk around this area should include two of its best streets Kastanienallee and Oderberger Strasse which are filled with great boutiques and interesting people.