Mexico City is so often an untapped spring when it comes to enjoying a varied and unique holiday. There is much culture to soak in the city that showcases both Hispanic culture as well as Mexico City's historic roots to the ancient Aztecs. Days wandering Mexico City will be certain to give its visitors a healthy taste of Mexico's Aztec and Spanish origins. A day could be spent at Teotihuacan exploring ancient Aztec ruins and the next in the Cathedrals and Castles brought over by the Spanish empire. A few more of the different things you can see while visiting the capital of Mexico City include: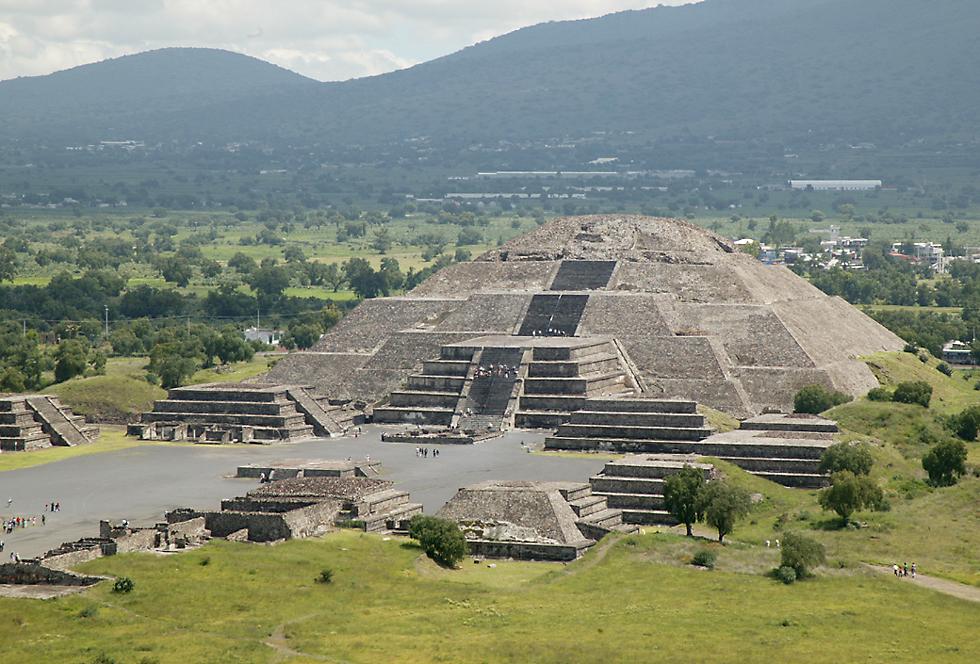 Teotihuacan
Carretera MAxico Teotihuacan Km. 46 |
Around an hour drive from Mexico City Teotihuacan has one of the world's best preserved Aztec cities complete with fantastic pyramids. The most popular of the buildings found in Teotihuacan is the Palace of the Plumed Butterfly, which not surprisingly pays homage to the butter fly, with columns designed in their likeness. At the heart of this ancient city is the Pyramid of the Sun. Be warned however that Teotihuacan can be crowded and some tourists complain that not enough site information is given while looking around. Still, this is a monument to a civilization gone by that really needs to be seen.
Metropolitan Cathedral
Plaza de la Constitución s/n, Colonia Centro | Mexico City 06010, Mexico
The Metropolitan Cathedral is Mexico's national cathedral and a stunning display of gothic architecture. The Cathedral was built between 1573 and 1813 after the Spanish defeated the Aztecs and conquered Tenochtitlán. Standing in the ancient Aztec prescient, site of many of the Aztec's religious rituals, the cathedral helped bring Catholicism to Mexico City. Many observers say that this cathedral stands shoulder to shoulder with the most opulent cathedrals in Europe. Highlights of the Cathedral include a system of underground catacombs, 14 chapels, 5 naves and many paintings by the famed Spanish artist Bartolomé Esteban Murillo.
National Palace
Avenida Pino Suarez, Corregidora esquina Guatemala | Mexico City 06060
A massive ornate building containing several gardens, murals and fountains the national palace also holds the federal executive branch of the Mexican government. Situated next to Mexico City's most well known square El Zocalo the national palace also includes some fantastic historical paintings by artists Diego Rivera that depict different stages of Mexican History. Admission to the palace is free, but you must have some form of identification to receive admittance.